Hi everyone :) I entered the bookstore today to find some new releases and one cover catched my eye. Simply beautiful.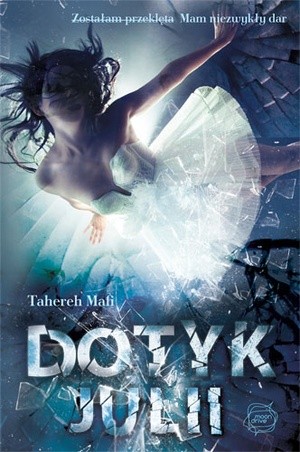 I read the blurb and I was like... Hey, it reminds me of something...
I looked for original name of the book... Shatter me.
I STARTED TO FANGIRL. AGAIN.
LIKE, I DIDN'T KNOW IT WAS RELEASED IN POLAND
AND OH MY GOD
THIS COVER IS PERFECT
But they screwed up the name of the book.
Dotyk Julii means "Julia's touch" and... It's not very incentive.
I think I'll come back for this one soon. It's sitil pretty expensive, but I'm giving up on buying English version just for this cover.
Here is original cover, if someone forgot about it:
Which one is better? :)
For me, the Polish one. It wins.
xoxo,
disincentive